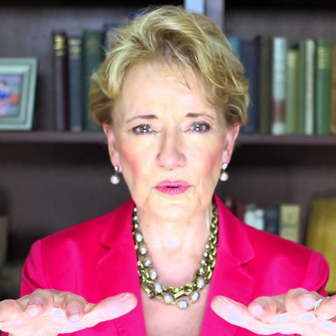 I really believe that our soul speaks to us of its next expression through signals that come to our conscious mind; that are a longing; what we want to do and be and express and our discontent, where we feel hemmed in our closed down or thwarted or this is a block to our creativity.
—Mary Manin Morrissey, "Discover the Gift"
Speaker, bestselling author, president and founder of LifeSOULutions, Mary Manin Morrissey is also the co-founder and the first President of the Association for Global New Thought. With Michael Bernard Beckwith, she became one of the first New Thought ministers to be appointed to the Executive Council of the Parliament of World Religions. She has spoken three times at the United Nations as the national Co-Chair for A Season of Non-Violence, and has received the honor of being inducted into the Martin Luther King Order of Preachers.