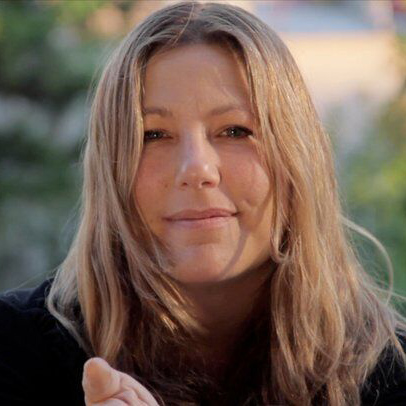 The degree to which you discover, nurture, educate and allow your Gift to live is in direct proportion to the degree to which you experience joy, power, fulfillment, passion, and love.
—Shajen Joy Aziz, "Discover the Gift"
Shajen is an international best-selling author, master educator and personal and corporate trainer. She is most passionate about creating a world where our children can thrive in powerful and positive ways. She is a speaker, teacher, humanitarian and First author and Co-Creator of the international bestselling book and film Discover the Gift- It's Why We're Here. This project is published in 22 countries and 10 languages; the film is distributed by Gaiam TV.
Shajen Joy, M.Ed, M.A, is regularly featured on The Shift Network and was most recently featured alongside: Deepak Chopra, Marianne Williamson, Desmond Tutu, Barbara Marx Hubbard, and Eckhart Tolle.
Shajen's groundwork, for over 20 years, as a progressive educator, school administrator, teacher and counselor, paved the way for her to become a leader within the transformational and peace-building communities. In a very short time, Shajen's global Coaching and Training Program, based on Discover the Gift, has amassed over 150 Ambassadors, Coaches and Trainers from around the world. Her work is found in the new release, Essential Wisdom and currently she is working on two, soon to be published books: Sparkle -You Have to be Lost Before You, Can be Found and PI – Positive Intentions.
She has shared the stage with her colleagues and other influential New Thought Leaders such as, Jack Canfield, Michael Bernard Beckwith, Dr. Barbara De Angelis, Sir Ken Robinson, Janet and Chris Attwood and many more. Shajen's work has been featured in The Huffington Post, ABC, NBC, CNN, Spirit and Destiny Magazine, Examiner.com, Catalyst, Spiritual Networks, Life Connection and Vision Magazine, amongst numerous others internationally.
Her work regularly appears at Agape International Spiritual Center and within the international Unity and Religious Sciences and interfaith communities. Shajen is a founding member of the Southern California Association of Transformational Leaders and The Women's Speakers Assoc. She is an active faculty member for The Shift Network and a trailblazer for children, education reform and the Peacelink Coalition.
A few of her recognitions include the 2014 Woman of Outstanding Leadership Award from the International Women's Leadership Assoc., the 2012 Peace and Creativity Award presented by Congresswoman Karen Bass, and the 2011 & 2012 Woman of the Year Award from the National Association of Professional Women for her dedication and excellence in her field of education. In 2011 Shajen was awarded the Global Humanitarian Award, presented by Dr. Barbara De Angelis and Rev. Michael Bernard Beckwith. Shajen's primary philosophy is based on creating a conscious, compassionate world; one person, one family, one community at a time. And it begins with you.