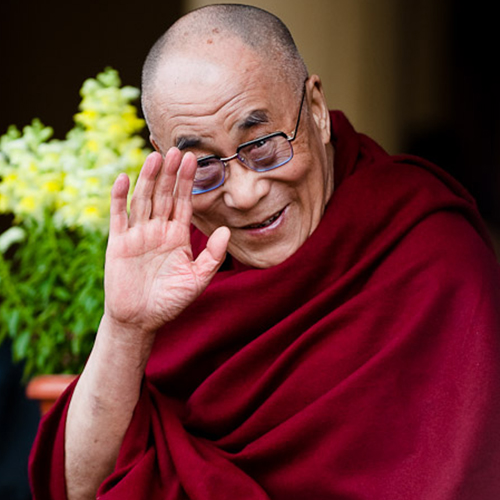 The Ultimate creator is human mind, in order to change the external things you need to change the internal first.
—Dalai Lama, "Discover the Gift
His Holiness the 14th Dalai Lama, Tenzin Gyatso, describes himself as a simple Buddhist monk. He is the spiritual leader of Tibet. He was born on 6 July 1935, to a farming family, in a small hamlet located in Taktser, Amdo, northeastern Tibet. At the age of two, the child, then named Lhamo Dhondup, was recognized as the reincarnation of the previous 13th Dalai Lama, Thubten Gyatso.
The Dalai Lamas are believed to be manifestations of Avalokiteshvara or Chenrezig, the Bodhisattva of Compassion and the patron saint of Tibet. Bodhisattvas are realized beings inspired by a wish to attain Buddhahood for the benefit of all sentient beings, who have vowed to be reborn in the world to help humanity.