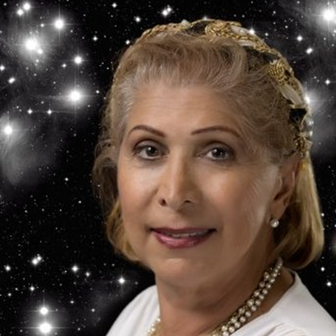 The world would be a better place if we all find that Gift: if we discover the Gift of being alive and of making a difference for others.
—Lucia de Garcia, "Discover the Gift"
Lucia De Garcia is a businessperson, Laureate Poet and author, inspirational speaker, and was awarded The World Academy of Arts and Culture President's Gold Medal for Literary Excellence in India in 2007 as well as the Silver Rose for her poem "Bridge to the Heaven's Realm" at the XXVIII World Congress of Poets, Mexico 2008. Inducted to the Women's Hall of Fame at the sacred island of Delos, she received the Goddess Artemis Women of Achievement Award from the European American Women's Council in Greece in 2008.