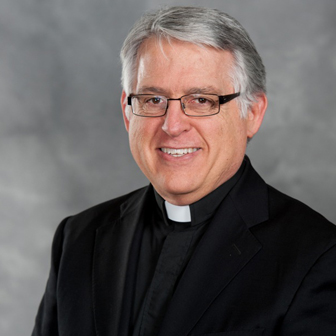 Sometimes you learn more about yourself by what you teach other people than by what they teach you.
—Fr. Greg Apparcel, "Discover the Gift
Father Greg Apparcel is the 11th Rector of the Church of Santa Susanna in Rome. He has worked at Paulist Productions, the film and television unit of the Paulist Fathers, where he assisted in the research, marketing and making of religious films and documentaries for television.
Learn more about Fr. Greg at the official site of Santa Susanna— the home of the American Catholic Church in Rome – Visit his official site here.