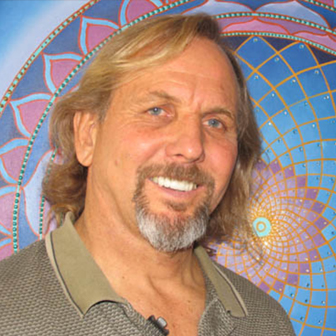 One of the Gifts you have as an artist is that you feel more, see more, you connect more.
—Paul Heussenstamm, "Discover the Gift"
Heussenstamm is a unique artist whose Mandala paintings are featured in "Discover the Gift." It wasn't until after growing a successful business that, at the age of thirty-five, he began painting in earnest. Over the next several years, what began as a single art class expanded into a consuming passion, a new profession, and indeed a whole new perspective on life. He has been sharing his inspiring gift of helping people discover their soul through his work and his "Art as a Spiritual Path" workshops worldwide.