About Your Instructors:
Shajen Joy Aziz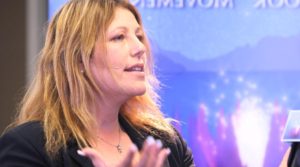 Shajen is an international best-selling author, master educator and personal and corporate trainer.  She is most passionate about creating a world where our children can thrive in powerful and positive ways.  She is a speaker, teacher, humanitarian and First author and Co-Creator of the international bestselling book and film Discover the Gift- It's Why We're Here.  This project is published in 22 countries and 10 languages; the film is distributed by Gaiam TV.
Shajen Joy, M.Ed, M.A, is regularly featured on The Shift Network and was most recently featured alongside: Deepak Chopra, Marianne Williamson, Desmond Tutu, Barbara Marx Hubbard, and Eckhart Tolle.
Shajen's groundwork, for over 20 years, as a progressive educator, school administrator, teacher and counselor, paved the way for her to become a leader within the transformational and peace-building communities. In a very short time, Shajen's global Coaching and Training Program, based on Discover the Gift, has amassed over 150 Ambassadors, Coaches and Trainers from around the world. Her work is found in the new release, Essential Wisdom and currently she is working on two, soon to be published books: Sparkle -You Have to be Lost – Before You, Can be Found and PI – Positive Intentions.
She has shared the stage with her colleagues and other influential New Thought Leaders such as, Jack Canfield, Michael Bernard Beckwith, Dr. Barbara De Angelis, Sir Ken Robinson, Janet and Chris Attwood and many more.  Shajen's work has been featured in The Huffington Post, ABC, NBC, CNN, Spirit and Destiny Magazine, Examiner.com, Catalyst, Spiritual Networks, Life Connection and Vision Magazine, amongst numerous others internationally.
Her work regularly appears at Agape International Spiritual Center and within the international Unity and Religious Sciences and interfaith communities. Shajen is a founding member of the Southern California Association of Transformational Leaders and The Women's Speakers Assoc.  She is an active faculty member for The Shift Network and a trailblazer for children, education reform and the Peacelink Coalition.
A few of her recognitions include the 2014 Woman of Outstanding Leadership Award from the International Women's Leadership Assoc., the 2012 Peace and Creativity Award presented by Congresswoman Karen Bass, and the 2011 & 2012 Woman of the Year Award from the National Association of Professional Women for her dedication and excellence in her field of education.  In 2011 Shajen was awarded the Global Humanitarian Award, presented by Dr. Barbara De Angelis and Rev. Michael Bernard Beckwith.  Shajen's primary philosophy is based on creating a conscious, compassionate world; one person, one family, one community at a time. And it begins with you.
Christy Biggs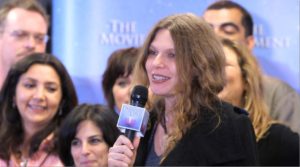 Christy Biggs, M.S., RMT began her studies in mind/body healing as a small child who had been trained in Reflexology by her mother.  Always searching for proof of God's existence, Christy studied World Religions for more than a decade.  In 1998 she began studying Neuro-Linguistic Programming (NLP) as a direct form of internal behavior adjustment.  In 2008, she becoming a Master Certified Trainer.  She graduated with honors from the University of Central Florida with double degrees in Psychology & Criminal Justice in 2004 and went on to earn her Master's Degree from the UCF College of Health and Public Affairs.  A certified profiler, she no sooner finished college when she started learning to allow her own spiritual path to lead her to answer the bigger questions of life that she pondered as a child.  She began to study Meditation following the teachings of Sri Gurudev Isa Mafu at the Foundation for Meditative Studies.
Disillusioned with the 'real world's' treatment of psychologically disabled people and the treatment of society's outcasts, Christy focused her post-graduate research on alternative behavior-altering methods and the sciences of biochemistry & neurology.  Her work brought out her innate desire to bridge the gap between science-mind and spirit-mind.  She went on to create the 'Heal the Healer Program', 'Practical Magic Series' and the 'Meditation for Stressed-Out Busy People' education series in 2008.  She brings the best of the documented advances of classical science as well as quantum physics to our local communities who are "just trying to get through each day to take care of their families and build a better life."  Her unique view of blended world, bio-psychology brings comfort and understanding to an increasingly polarized society.
In 2016 Christy became a Registered Yoga Teacher (RYT200) Under the guidance of Juliana Trejo of the Yoga for Life studios in South Florida.  In her devotion to bring the Yogic Healing & the Practical Magic of Meditation into the mainstream, she has taught classes across the country which are enthusiastically received by all walks of life.  Christy has a unique gift of making mediation enjoyable for anyone.
In 2012, Christy joined forces with the Author and Executive Producer of Discover the Gift, Shajen Joy Lichtenstein, M.Ed., M.A. The partnership of both award-winning forces launched the all new Heal the Awakeners and Awaken the Healers Workshop in early 2015, bringing their amazing tools and inspiration to those on their own path to a better world.